The past weekend was, how can I say this, flooded. Literally flooded. The rain started on Friday night all the way through Sunday night. And when I said rain, it's pouring down with lighting and thunderstorm. I was woken up with a very bright lighting by my bedroom window at night. It was a disco-ball for what I know. Almost like the ones I experienced in Ultra Music Fest back in 2006 aka rave parties. No joke.
The temperature is cooling down, and my light cardigans are out of my closet. I guess Summer is finally coming to an end. I stayed at home for 98% of the weekend and ended up finishing a lot of unfinished house chores that has been sitting for a while and finalized my upcoming mini vacation.
Yes, another vacation. After I came back from Indonesia and Australia last month, I decided to go to as many vacation as I can , whenever I can, to as many different places as I can. I came to the conclusion that this is a perfect time to travel. And money can always be replaced in a later day. Don't you agree? More on the mini vacation on a separate post. It's exciting.
Separately, if you haven't already know, several of my favorite bloggers were featured on this book called "Style Yourself". This book is amazing and very inspirational and educational in many ways. And of course the book is heavily illustrated with beautiful photos and graphics which make it very easy on the eye. The regular book store sells them for about $25, but if you ordered it from
Amazon.com
(I did), the price is $16.47 with free shipping if you made a minimum purchase of $25.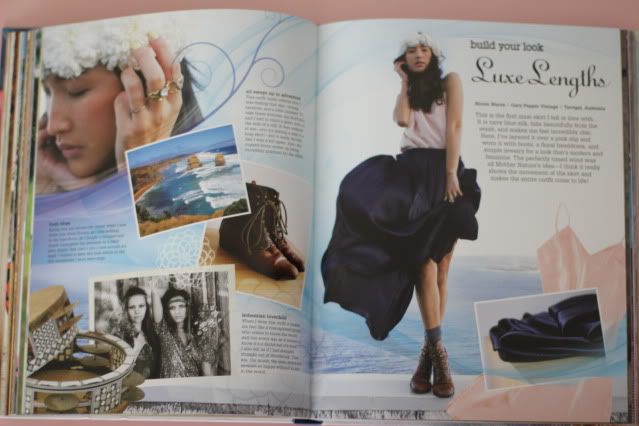 If you're an avid blogger, you will see familiar faces throughout the books. The book feature 95 fashion bloggers around the world that includes Indonesia. I'm very happy and proud to see her in the book. Her name is Michelle Koesnadi and her blog is
Glisters and Blisters
. Go check it out!
That's her right there..
Although fashion is not my forte, I am a big fan. In fact, I do envy them fashion bloggers sometime because they have the guts to pull things off that I can't never wear, ever. But I do enjoy seeing creativity on every look they put together. The book also give you good advice and guidelines on how to build a great wardrobe which I need it badly.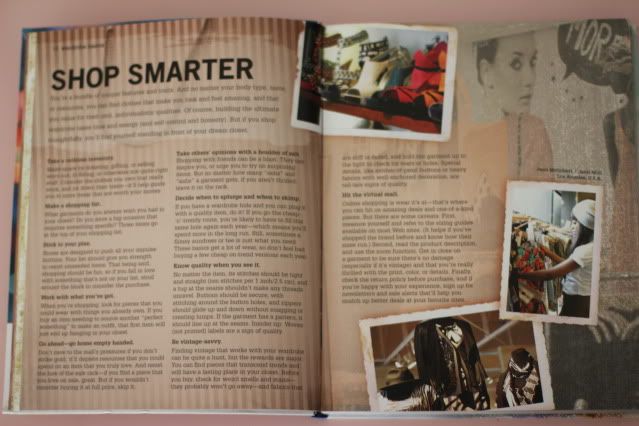 So part of the chores I did over the past weekend was sorting out my closet. I did few attempts for spring cleaning sessions before the Summer but still not enough. I did donate most of them, but I'm still left with outdated - great condition-clothes. I feel so attached to them because they're still in such good condition and I just can't throw it away. Meanwhile, if you don't make room in your closet, there's no way you can add things in.
With minimal explanation, eBay answered my problem. As batches of clothes getting out of my closet on a weekly basis, I was able to really do a thorough inventory of my closet. This is necessary because many times, I would have no clue what I have in the closet and buy the similar things over and over. Not good. Moreover, I get a chance to try out my old clothes and really get rid of the ill-fitting ones out the door.
It feels very liberating to do so. Less clutter in your closet means less clutter in your head - I heard/read this from somewhere but can't disagree. After the first session, I feel very relief and excited at the same time.
Everything is still work in progress and I know I still have a lot to do but I'm pretty satisfied with where I started and where I am now. Definitely something that I would consider doing more often.
How was your weekend?