I was surprised with an unexpected long weekend last Friday. Not even knowing it's Columbus Day on Monday (today), my boss offered me to take the day off. The offer I can't refuse obviously. The weekend was completed with an amazing weather. The air was crisp and the sun was hitting the day just right with a touch of breezy wind. The balcony is totally wide open.
I had spent a massive time over Youtube watching tons of
Nigella Lawson videos
. She has been my all-time favorite cooking goddess since my college days and I used to watch her show every day at Style Network until the sucky Comcast took that channel away from our cable plan! Her ability to whip something out from her kitchen is phenomenal – almost sort of effortless and spontaneous. She also has this old-hollywood-glam look, which also reminds me to Anne Hathaway. Very easy in the eyes.
The videos made me want to go back to my kitchen to whoop something together. Craving for something comforting, here is my version of a weekend comfort food -
Laksa Noodles
. This coconut-base curry includes chicken breast, tofu, potatoes, and rice vermicelli. Finish it off with drizzles of sweet soy sauce. It's mushy yet very flavorful. Perfect meal to unwind.
One bite..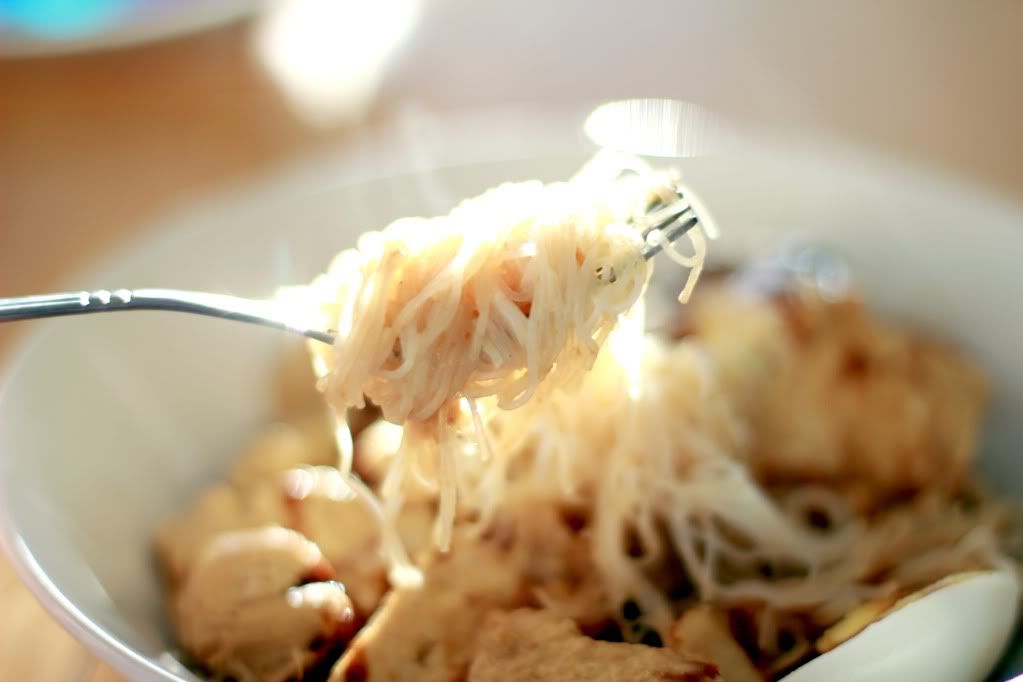 Maybe another one ...
.. and of course everything is always better served with ice cold tea..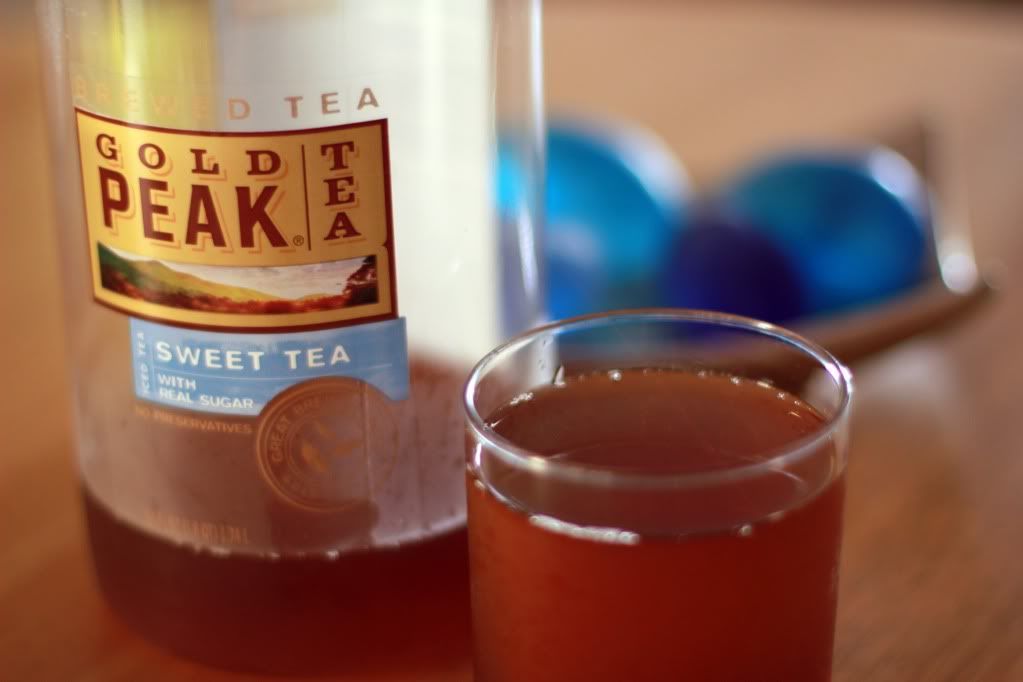 On the techie side, iPhone 4S was available for a pre-order on Friday last week. And yes, I'm buying (don't judge!). With an 8MP still camera and 1080 HD video capability - you can't deny it's a pretty sweet phone that my old-age dinosaur Sony Ericsson look obsolete next to it. I love my DSLR but at some point, I was considering to buy another pocket camera as a supplement. Now, I don't have to anymore :)
Also, I am very excited about the new TV shows this seasons. Not only Gossip Girl are back on with their new episodes, I have a new list of favorite prime time shows. The first 2 shows are on the ABC channel which are
Revenge
and
Pan Am
. The two titles are pretty much self-explanatory. And my second favorite after
Gossip Girl
is
Ringer
which stars Sarah Michelle Gellar (Remember Buffy?). These two are aired at CW channel.

Alright then, that's all for now. I'm going to figure out what to do today... enjoying my extra day off.. Chao!