Happy Friday everyone! Just yesterday the temperature hits 70F. It feels like Spring comes early this year. What does this means? It means time for Spring shoe shopping!! I usually don't get into these collaborations between higher end designers with regular stores. For example, just with the recent ones, Marni with H&M, Versace with H&M, Jason Wu with Target, and Missoni with Target (I guess Target and H&M are the two most frequent stores to have designer collaborations).
Part of the reasons is they typically put on a crazy hype in the social media (fashion blogs and internet news) that made it almost impossible to get it on the day of the release. You'll see lines by the store. I'm serious.
So why am I talking about collabs? It's because I just recently found out that American Eagle is collaborating with one of my favorite shoe designer Sam Edelman to put together a variety of spring sandals ranging from $39.99 - $59.99 as oppose to the $100-$150 average for regular Sam Edelman.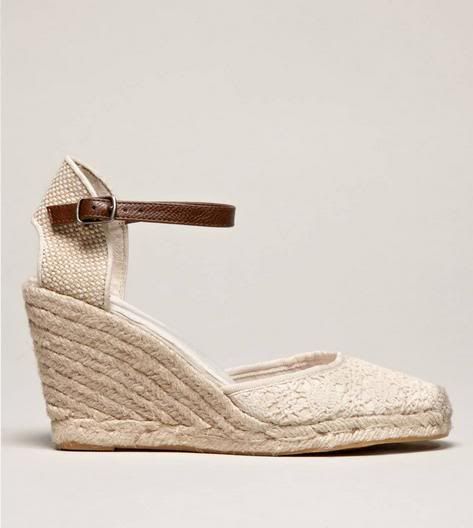 What's even greater is that when I finally went to American Eagle store to check them out, they're were having a footwear special "Buy 1 Get 1 50% off". So it's only the right thing to do to walk out of the store with 2 pairs, right?? LOL! I'm glad I did though. I spent about $70 for a pair of
espadrille wedge
and a pair of
cute flat sandals
. I'm now totally equipped for the hot weather to come.
Although, there are nothing really new in the style compared to AE's past few years. The quality and comfort level of those sandals are much much better than the regular AE sandals. I thought the style is very versatile that you can wear them with almost anything. You will know once you try them on that these Sammys are higher quality made.
Click
here
to see the whole collection and have a great weekend! Xoxo