It's been a little bit over a year that I did a post of what's
inside my everyday bag
. Time to update...
Here goes!
Old skool Sony Ericsson cell, iPod Touch, Cole Haan wallet, Michael Kors gold check book, Fossil pink contact lens essentials
Make-up bag from MAC, Lipsticks & Lipglosses from MAC, Vic Secret and Neutrogena, Chapstick, Angel Perfume
Ray-Ban Aviator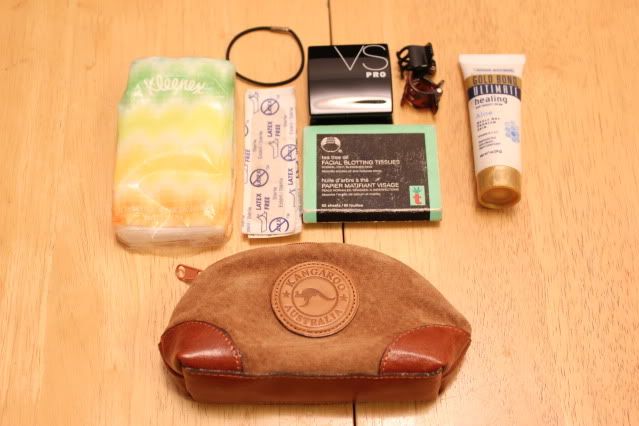 Suede Kangaroo Purse from Australia, clippers, Victoria Secret Matte gel/wax, Gold Bond hand cream (lifesaver), The Body Shop Blotting Paper, Kleenex facial tissue, Band-aid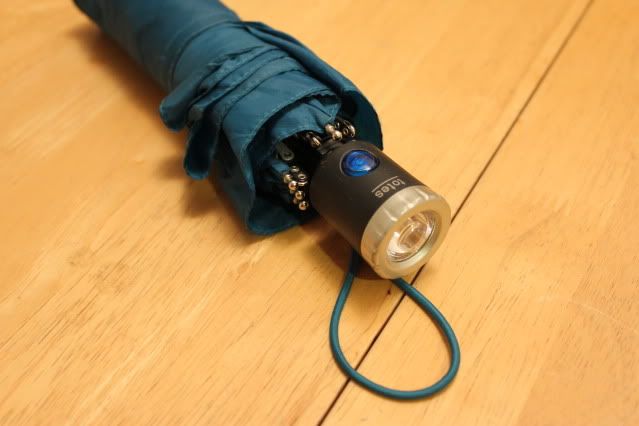 Best $10 I ever spent - this totes umbrella comes with a flash light; very useful during rainy night time when it's dark outside
Hope you enjoy the post!