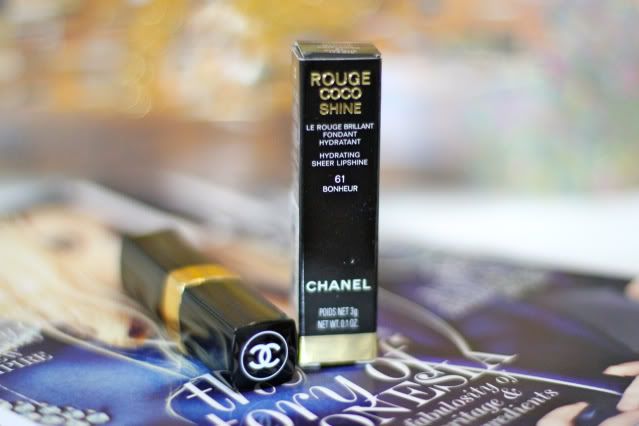 Hello there, hope everyone is enjoying the second week of 2013! I wanted to share this new lipstick that joined my vanity recently. The lipstick is from Chanel and it's called Rouge Coco Shine in color # 61 Bonheur. The line carries 21 shades in total and they are currently selling for $32 each.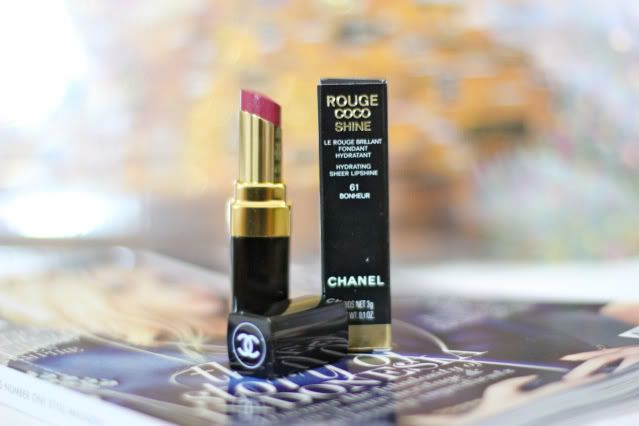 From what I know, this line of Rouge Coco Shine is the sheer version of Rouge Coco that came out previously over summer 2010. The texture is very smooth when I applied it to my lip; it almost turned into liquid as soon as the bullet touched my lip. It is also very hydrating (very good considering my dry-sensitive lip), however the staying power does not stay long. This is usually the problem with "hydrating" lipsticks. They are moisturizing hence very easy to take off.
As expected from Chanel's beauty products, the packaging is very classy. Coming from Chanel's logo on the top side and gold reams in the middle, the overall look is very glamorous.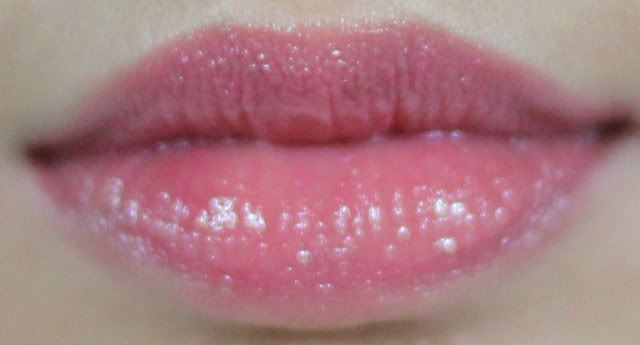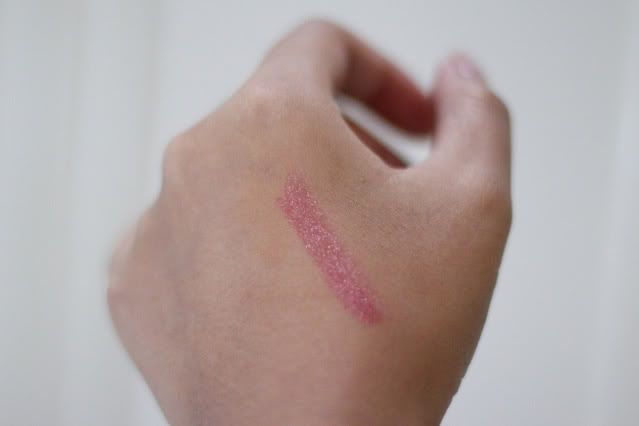 I really like this shade of color specifically because it can light up my whole face with the basic natural make-up look during the day. With the beautiful packaging like this, I wouldn't mind re-applying the lipstick throughout the day.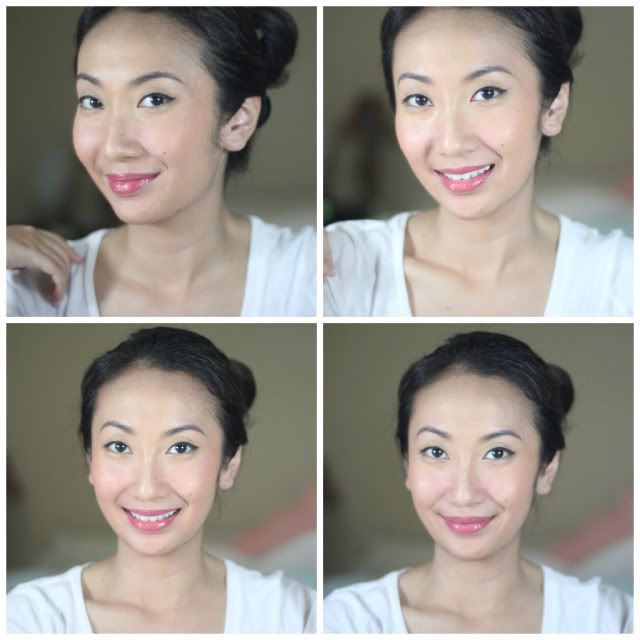 What is your favorite shade from Rouge Coco Shine?
For more info for the entire line of Rouge Coco Shine
click here to Chanel's website.
xoxo, Sari Soepono