If you've been following my twitter, I mentioned that I went to Time Square on New Years Eve. But, no we didn't stay until the ball drops. We tried but it gets way too crazy and we decided to get out around 7.30 pm. I ended up spending the count down in a bar on the lower east with my cousin and friends.
Good times as always.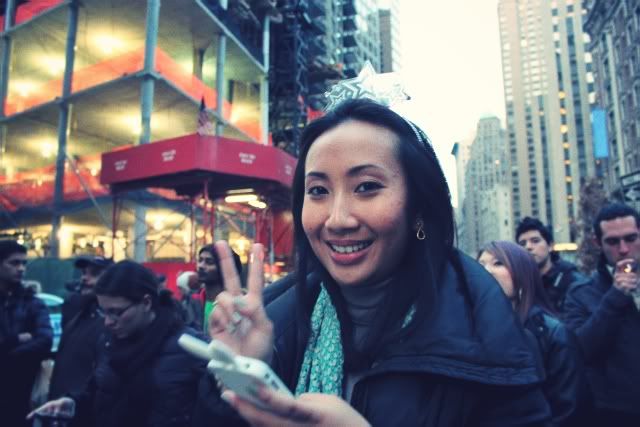 Although, after 2 weekends back to back in the city, I was so glad to be back at home. So peaceful and quite. These are my plan to start the first week of 2012 - taking things easy, live a healthy life and do more things rather than just think or talk about it. I guess you can call that as a new year resolution if you will, but for me this is more to a continuity from what I had started last year.
On another note, I'm kinda done with the cold New Years for a while. Perhaps this coming year I could be somewhere warmer like Hawaii or Mexico or somewhere exotic. Let see if this turns true.