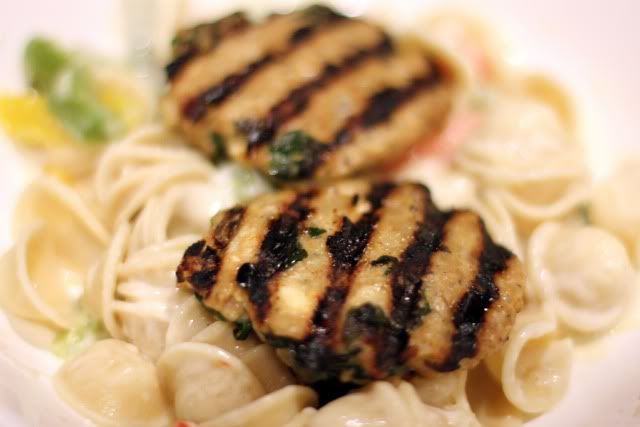 If you've been following me on twitter, I got myself an electric indoor grill last month. Part of it is to extend my last year's resolution to this year which is to live a healthy lifestyle. I've been making small changes through out the year and I'd like to just carry over the progress towards this year. I think it's a pretty realistic goal that I'm confident I can keep up.
Today, I wanted to share this chicken burger patty recipe I did last week from
Rachel Ray
. It's very easy and taste delicious. I added a quarter cup of whole grain pasta and some red/yellow and green pepper to complete the meal. You can substitute ground chicken with turkey as well as red onion with the regular ones.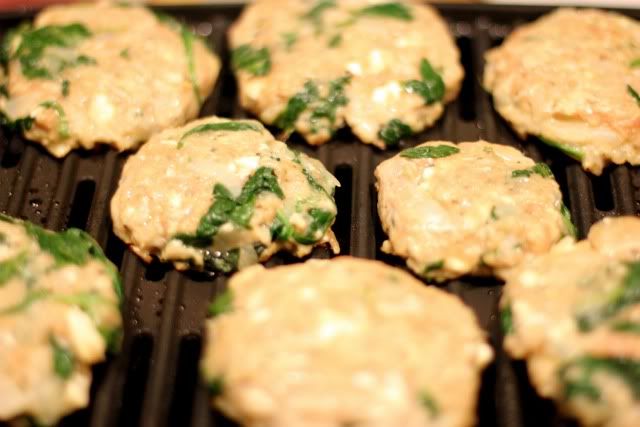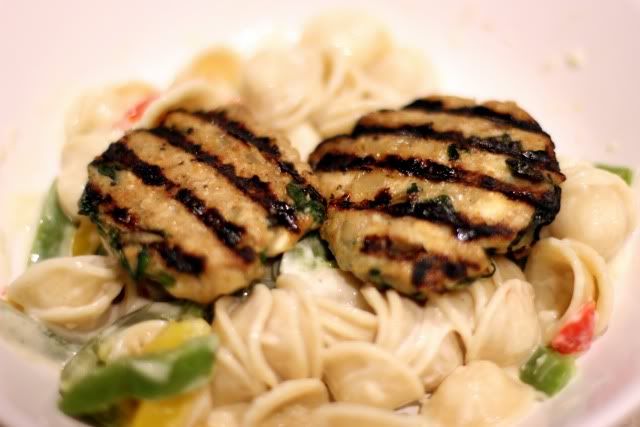 Good luck and enjoy!