The weather got really cold this past week and it actually hit the freezing point for several days in the evenings. It's very confusing since I had put away most of my warm clothes already. Me and my buddy
Hansen
had the time to take some pictures with his newly bought camera (Canon 1D Mark II) 2 weeks ago when it was breezy squeezy 70 degrees meezy.
We had enough time after work to capture the golden hour and went for a walk in Main St for a cup of coffee. Pretty spontaneous but the result turns out to be pretty darn good. He said that I should do more of outfit pictures on my blog, which I had intended to do this for a long time but I'm just too lazy. LOL. I guess you can consider this as my Spring go-to outfit since this type of ensemble is pretty much what I wear on a daily basis.

A light top and cardigan (in this case a super bright pink with orange accent), straight dark wash jeans, pair of heels and accessorize accordingly. Please don't mind the hair, like I said earlier, it was a spontaneous shoot and that day happen to be on my non-wash day hence the messy bun. :D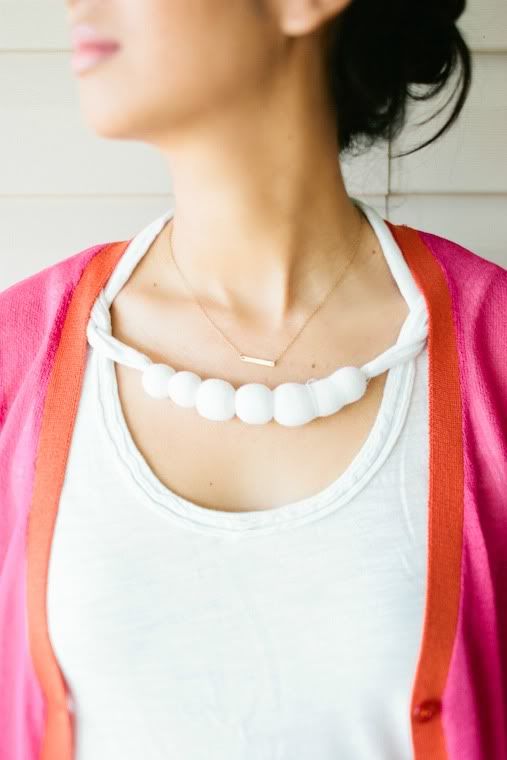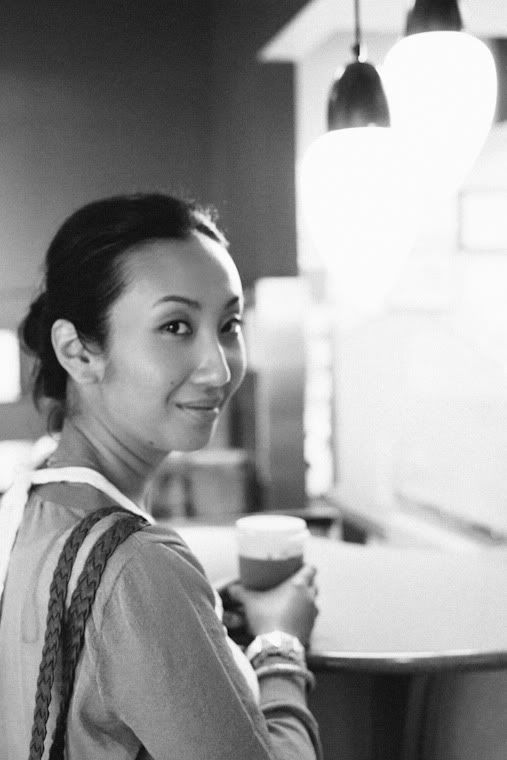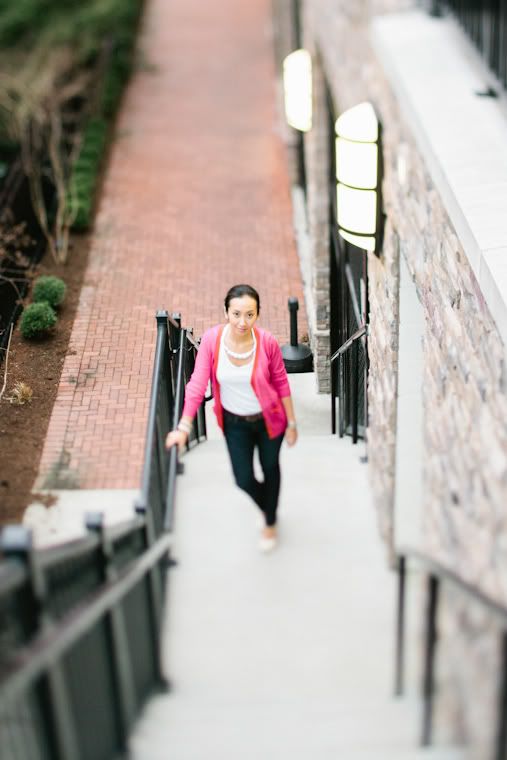 Jeans: Paige Jeans Skyline, White Top: Loft (old), Pink Cardigan: F21, Leather Belt: A&F,
Shoes: Sam Edelman for AEO, Necklace: Gorjana (old), Bracelets: Express, H&M, Gifted.
I'm still debating on what I should do this weekend. Catching up some loss sleep is much needed, but I also can't resist wanting to see my baby nephew again in NY! Decisions decisions!
PS: It's probably hard to tell, but I am using the new Lancome foundation that I did a review on recently in these pictures. This is after an 8-hour work day and a quick touch-up (blot + powder) before the shoot. I think it's pretty impressive.