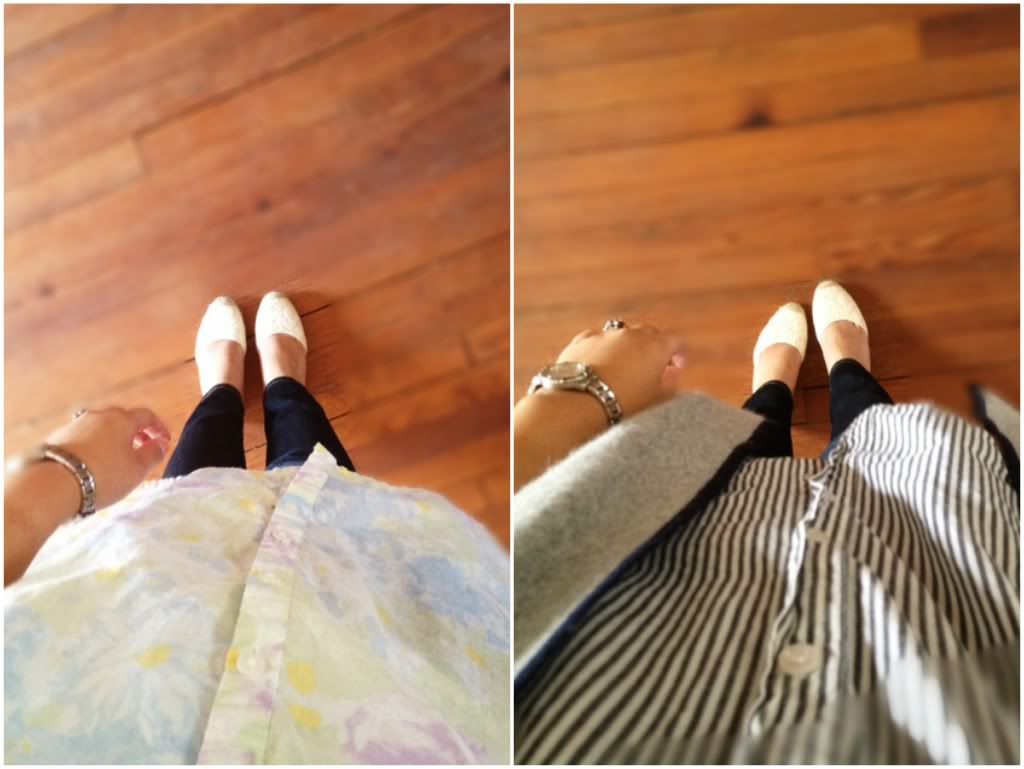 Paired with my old oversize flowy shirts, water colored from H&M (left) and stripes from F21 (right). And as always, my Swiss Military silver watch and a vintage garnet ring from Nepal (all gifted) on my left hand.
I'm moving this weekend, so I will be packing my way out this week. Excited and exhausted at the same time. I'll catch up again soon after I'm done with the packing/unpacking ordeal.
Hope you all have a great rest of the week!
Xoxo