This post is probably a week late but I'd rather be late than never. Due to the lack of internet access, I wasn't able to blog as often as I'd plan to during my trip. I really wanted to capture my experiences a little bit more detailed during this trip and not just give away the general "I had a good time in Indonesia" post at the end of week 3. So here goes.
Day 1
After traveling from Wilmington to JFK via train (Amtrak - LIRR - Airtrain) for a good 3.5 hours long, I managed to get into JFK airport alive with two of my luggages. Let me tell you, it was hell traveling alone and having to load and unload these bad boys in and out of the train (3 trains in total). By the time I got to the airport, I was beat. My arms were sore and my legs were bruised - not cute at all.
I managed to check-in to my flights. I was the 3rd person in line since I got there very early. After that, I was so hungry and tired. Saw McDonalds right before the security check point and decided after 4 months to break my rules of "no junk food" on the spot. I ordered 20 pieces of chicken nuggets with a large cup of Coke. I didn't finished them all but it was delicious.
Fast forward 6 hours, I arrived in Frankfurt, Germany for my first transit. As always, it's a very short transit where the plane stopped for gas for our next leg to Singapore (13 hours flight). Every time I transited here, I always try to go to their duty free shop to buy couple boxes of chocolates. So, that's what I did. I bought marzipan chocolate and some belgian chocolate box for my Mom.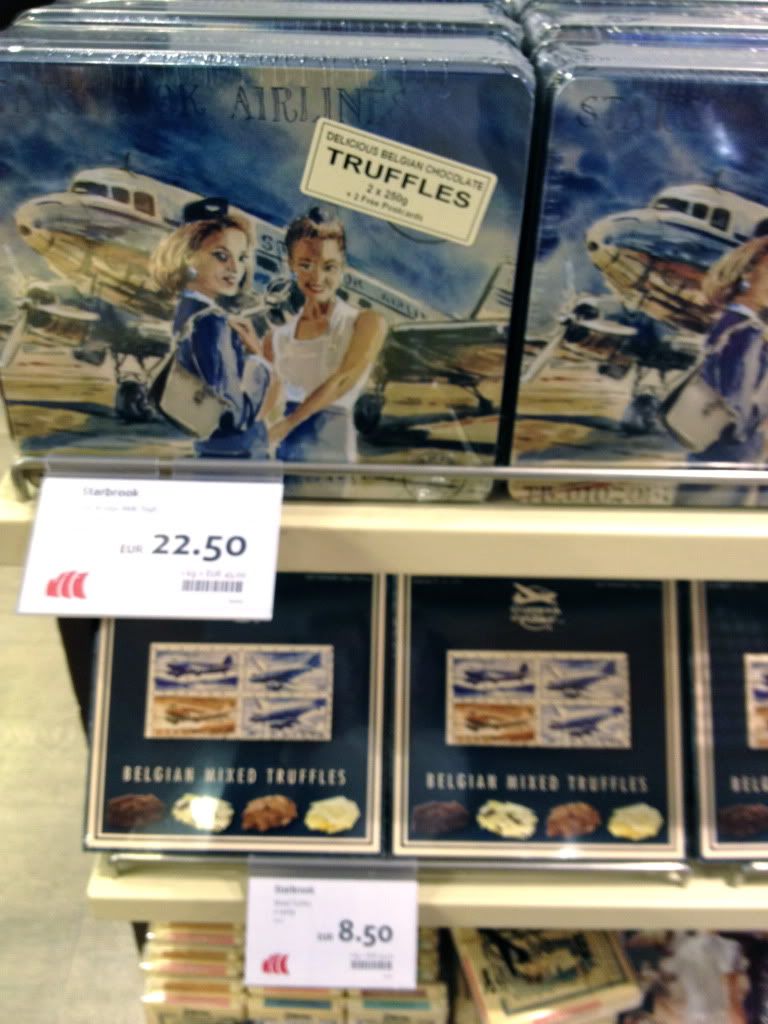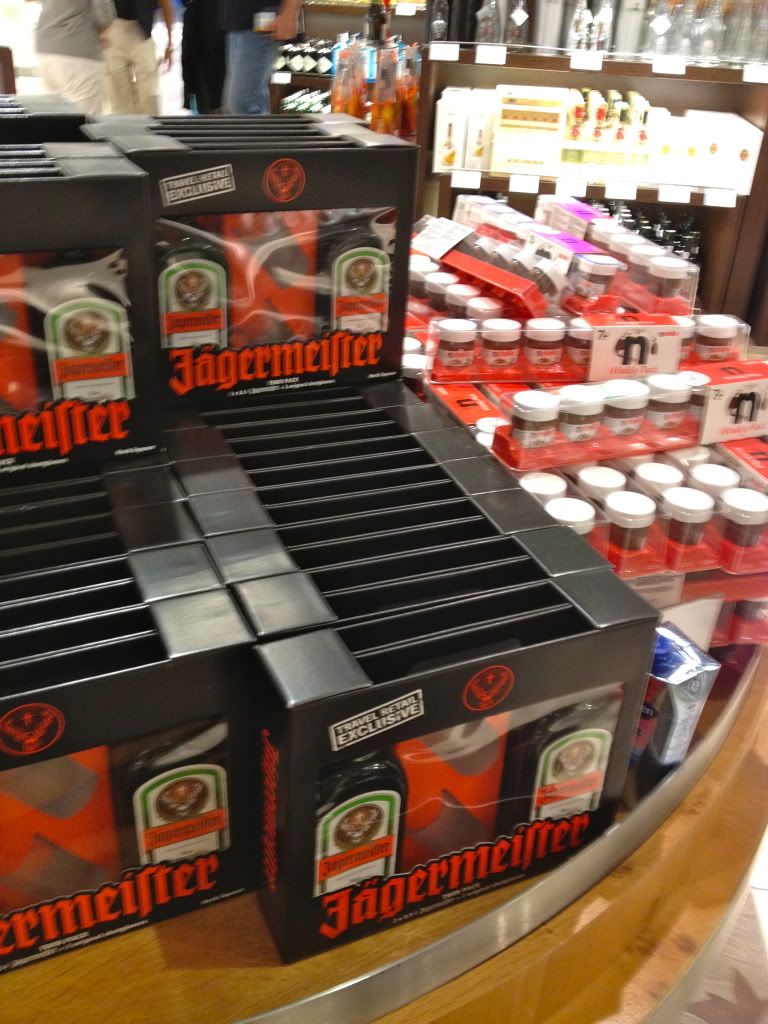 Fast forward 13 painful hours, with swollen feet and stiff back, I finally arrived in Singapore for another quick transit before my last destination - Jakarta. I didn't do anything much here coz it was very early in the morning and the jet lag pretty much overshadowed my brain to function.
Finally, I arrived in Jakarta at 8.30 am. Since my Mom took a different flight flying back from NY, I arrived in Jakarta about 6 hours earlier than her. I got picked up by my cousin and driver early Sunday morning. We then headed back to the house to drop my luggage and did a quick change of clothes and left to Plaza Senayan for brunch in
UNION
. My cousin said this place is very famous for their red velvet cake. They're not messing around, in fact we ordered 2 slices of the red velvet cake even before ordering the main course. LOL.