This isn't my first visit to Yellowfin, in fact, i do visit quite often (once a week or at least twice a month). The reason why is my addiction to Japanese food which lift up my appetite whenever wherever, and Yellowfin is by far, the closest restaurant I could find near my office. Having them is really a privilege for me. But of course I wouldn't come here so often if the food fails my expectation, which they don't. Despite their little space, you can tell how they pay a lot of attention to details. Origami papers, sake bar filled with various sake bottles as their main catchy decorations, wooden lamps, the chopstick set, the wooden chalky menu list. I simply love it.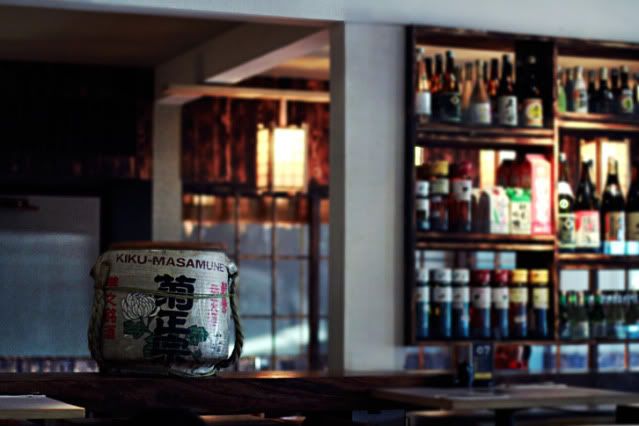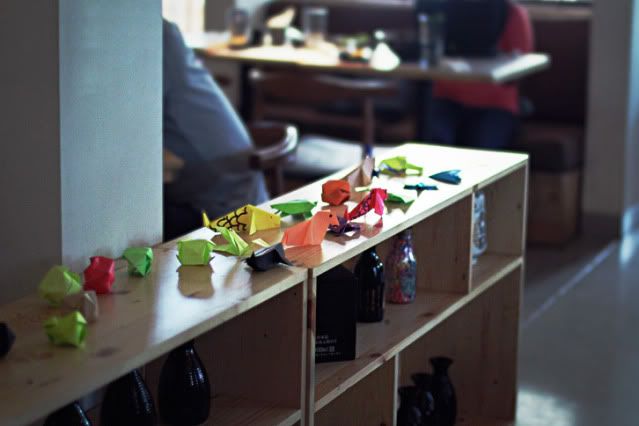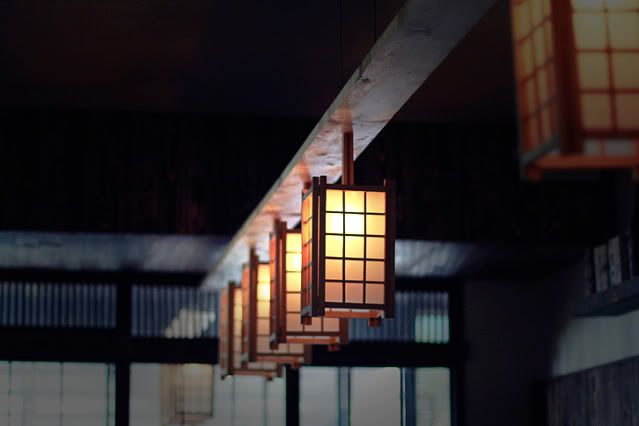 To order their menu, we're not using the conservative way where we'd raise our hand to get noticed by the waitresses. We simply have to click one out of 4 buttons that says "service". same thing goes when we wanted to refill our drinks, or to get our bill. The service is fast and you gonna love it when you're on a starving mode.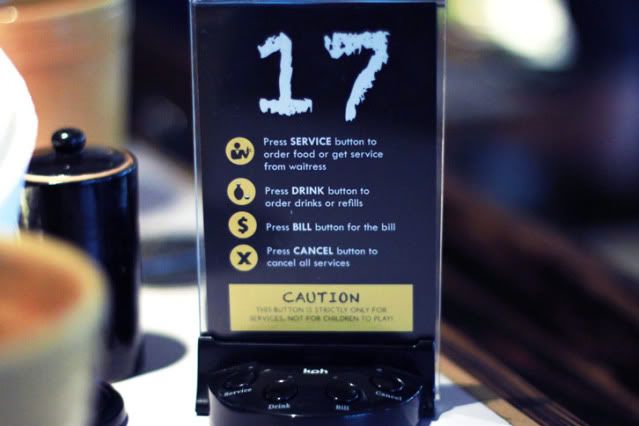 Now the menu variations is not surprising. It has typical sections such as sashimi, grilled, noodles etc. However, they do have some recommended menus that me and my friends kept ordering such as the Tobiko Wakame Salad, Hot Shoyu Ramen, Soft Shell Crab Salsa, Tori Karaage Chicken, and the Volcano Roll Sushi.
The Tobiko Wakame salad taste really fresh and has a strong flavor from the marinated seaweed, while the hot Shoyu Ramen has delicious taste of broth. the chicken in it is soft and tasty as well (I always order the level 1 cause its strong enough to burn my tongue). The soft shell crab is crunchy while the salsa flavor blends well with the rather salty taste of the crab and its moist texture (this one goes to my fave list without a doubt). As for the Tori Karage and the volcano roll, as mentioned, you find it easily on other Japanese restaurant, but I love Yellowfin more cause the chicken is not so oily and it's soft.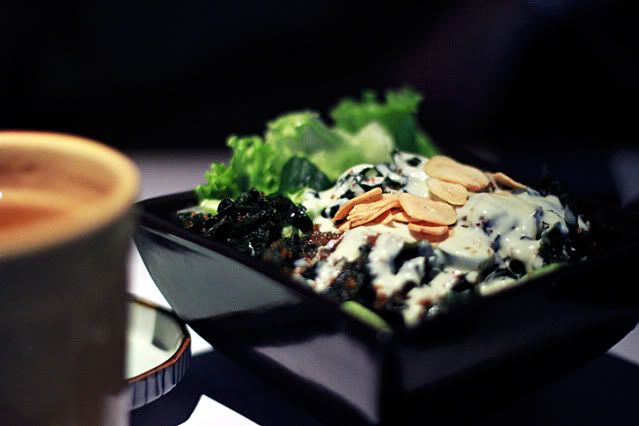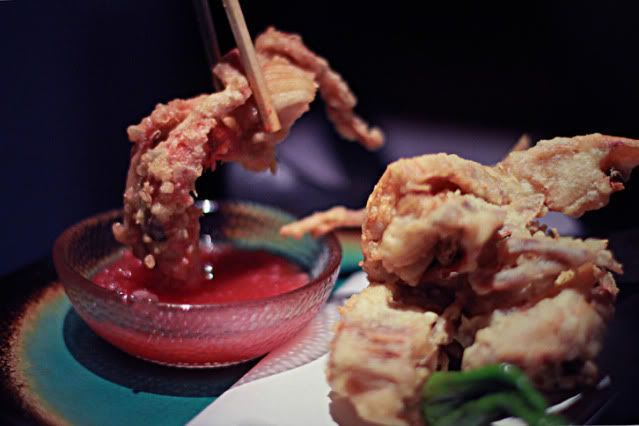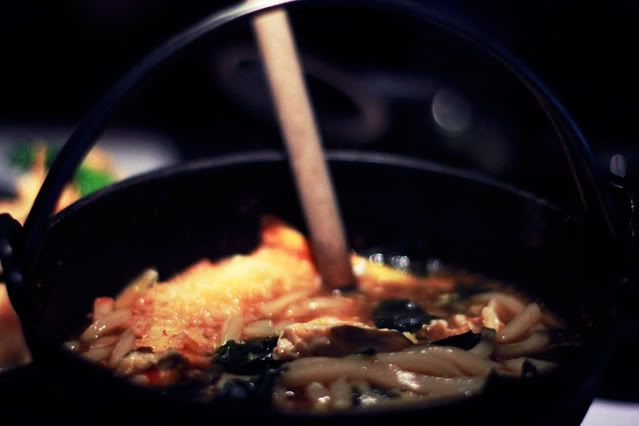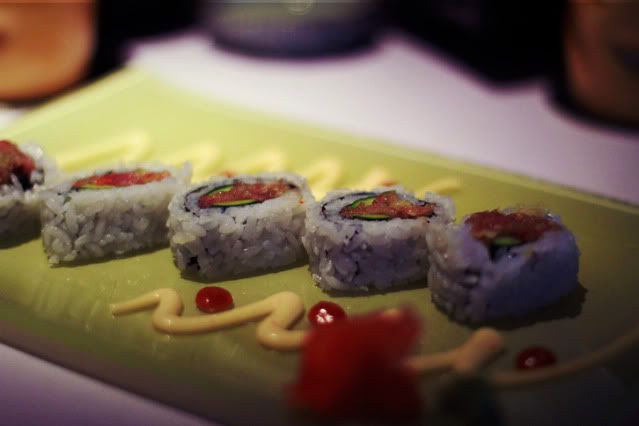 Now on to the desserts. Typically we always end up our meal with a glass of Green Tea/Maccha Ice cream, but this time we would like to try something else so we got our self a Green Tea Dorayaki, and a Green Tea Sake Tiramisu.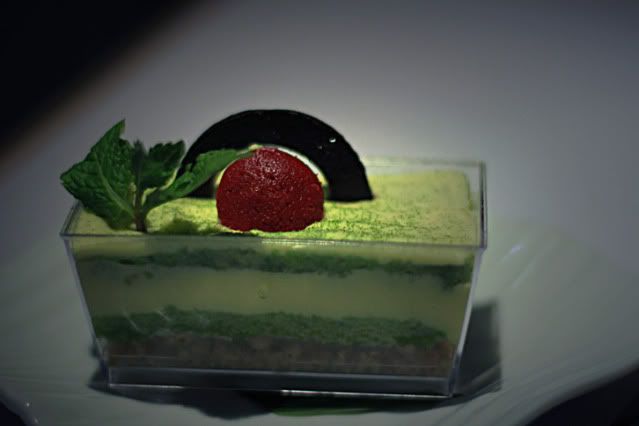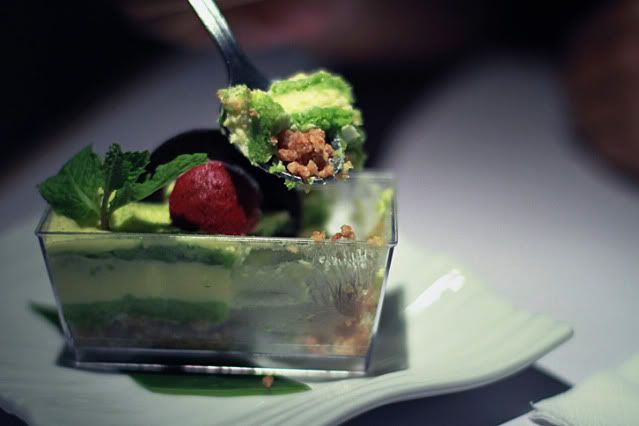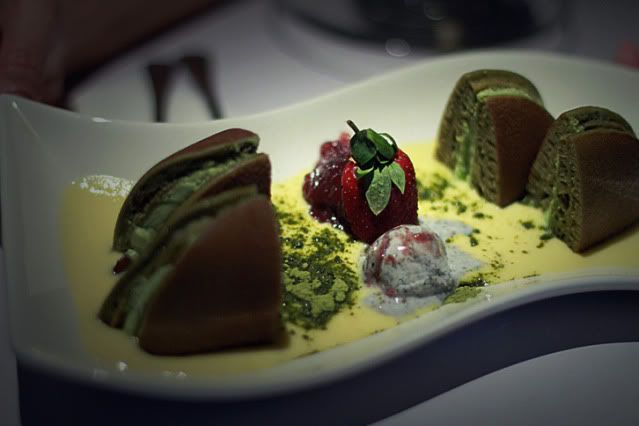 While waiting for our orders, i took another shots of its interior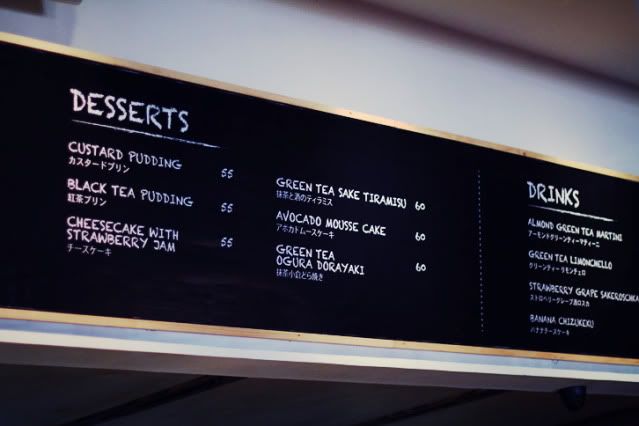 It's cute how in the end they gave you this set of wood with white round-looking thing in it. You simply dig it, and it'll expand into a wet tissue. Very well thought into details.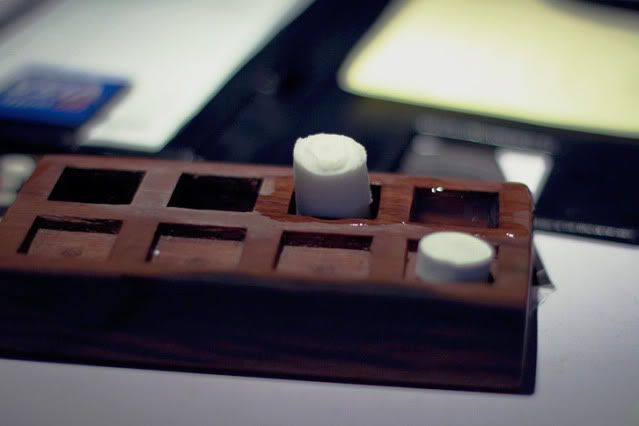 In the end.. as always. the awful part. Bills. I think the price is quite fair considering its location and the food quality, so it was all worth it.
Yellowfin
- Jl.
Senopati
No. 42 - Kebayoran Baru, Jakarta - (021) 722-0394
xoxo
Santi Soepono