The name itself is a mouthful. I don't even know how anyone can remember it. I would go by YSL Lip Stain for all I know. So, what is so good about this lip product? From my last post on the Tarte Lip Tint (remember those chubby sticks?) I did mention that I have a dry sensitive lip. This lip stain won me over not only because of the beautiful packaging, but also the long lasting formula without the dryness.
The lip stain product line comes in 20 shades. I picked up 2 shades last week at the YSL counter in Plaza Senayan – they are #7 Corail Aquatique and #9 Rouge Laque. I thought #7 is perfect for everyday use. It's very neutral with a tint of pink. In contrast, #9 is bright orange red, which is more suitable for the evening, but perhaps I can wing this one during the day as well with nominal makeup in the eye.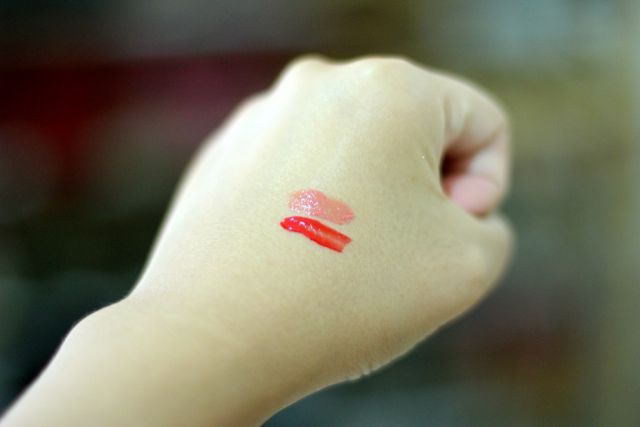 The consistency of this lip stain is very lightweight and does not leave a sticky residue on the lip. The shape of the applicator has a slanted design that made it easier to apply to the lip. The lip stain melts in your lip with a glossy finish once it's applied. For a sheer natural coverage you only need one coat, and two coats for a more prominent coverage. The beauty of this lip stain is that even when the gloss are gone during the wear, it still leaves a pretty stain in your lip. I think this is great for transitioning to the next application so that it doesn't leave that bare-lip look.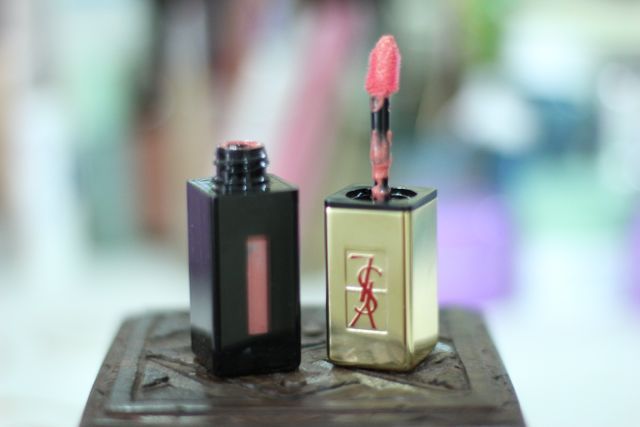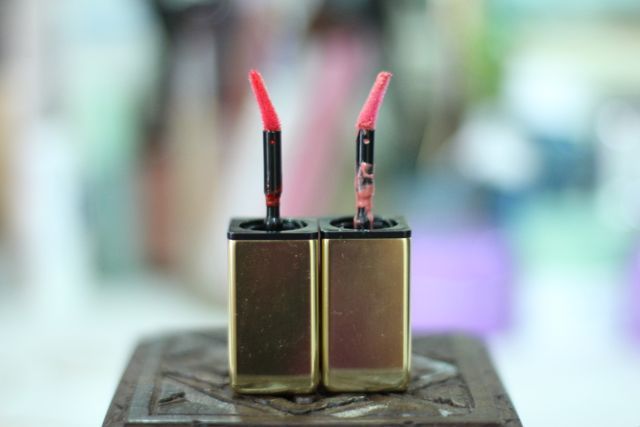 Like any other YSL products, their packaging theme is not far from the gold tone trademark. I also like the fact that it has a clear window at the middle to see how much left we have in the bottle. Each bottle comes with .2 oz. / 6 ml and priced at 320K IDR. It is currently available in any YSL counter in Jakarta (SOGO or METRO).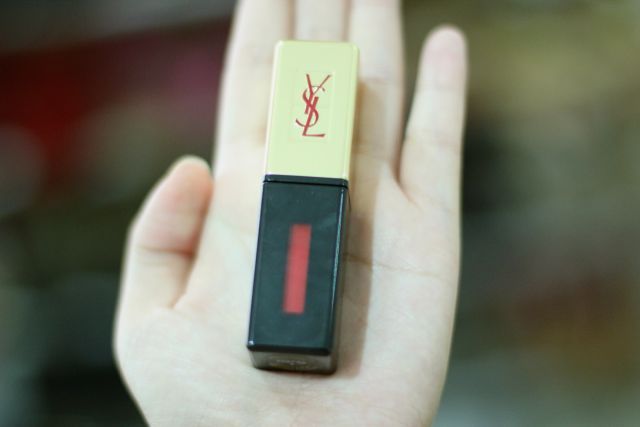 Bottom line: I love this lip product a lot. Yes, it's expensive but with the long lasting wear, I am still able to justify the price with the quality.
What: YSL Rouge Pur Couture – VERNIZ A LEVRES – Glossy Stain
Price: 320K IDR
xoxo
Sari Soepono