Hello!
Hope you all have a wonderful Thanksgiving weekend. How much turkey did you ate? I didn't have any, which is absolutely fine to me. Did you score anything great on Black Friday? or you're waiting for the Cyber Monday to get better deals online? I had my share this past weekend, but let's talk about that in another post. Right now, I want to get into the Thanksgiving day itself. Let's start with the morning.
I started off the day pretty early (btw, I dont know how those people who can sleep in all day without waking up to a huge headache. I can never sleep more than 8 hours, 9 hours if I'm pushing it but it's really not worth it since I would have a big headache that last the entire day. Not fun.).
Okay, back to the starting the day early. I decided rather than having my usual hard-broiled eggs for breakfast, I would bake a batch of "chocolate croissant" to go with my morning cup of coffee. I used this
recipe
that I got from
Cupcakes and Cashmere
that I bookmarked weeks ago. I've been meaning to make it ever since, but never get a chance to do it. So, I thought it was a perfect timing to have it on Thanksgiving morning. :) I mean, it is Thanksgiving for God sake.. let's make it special!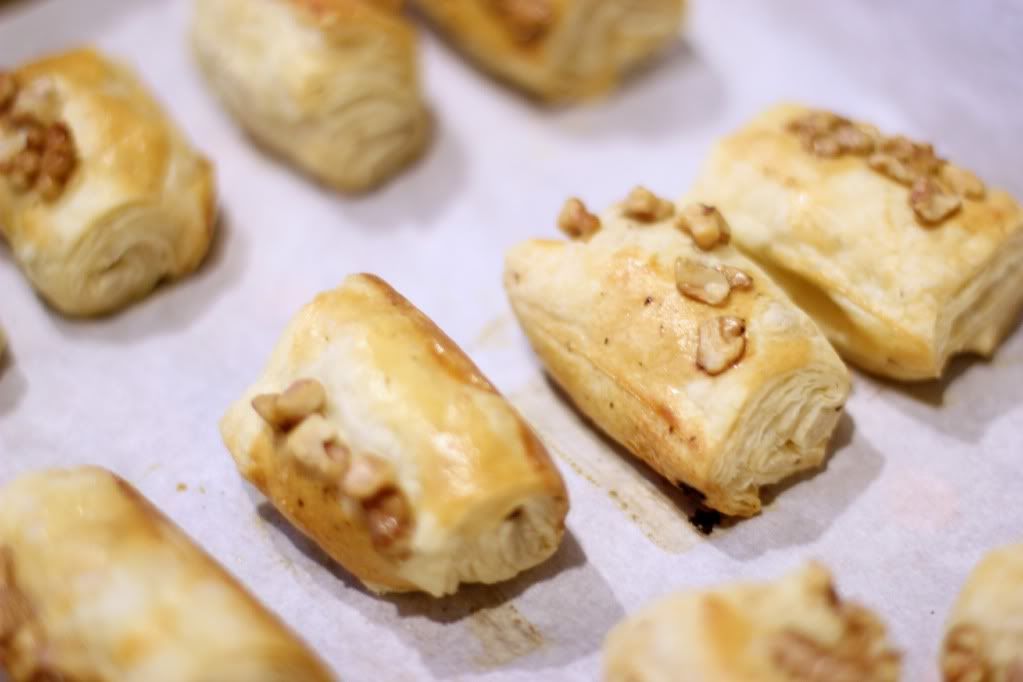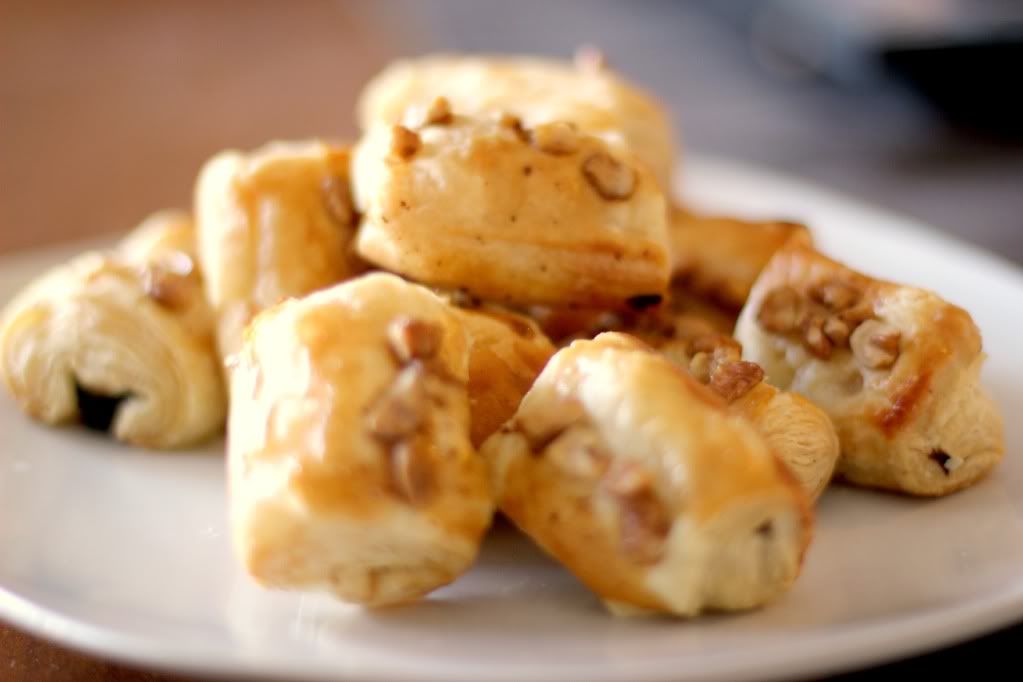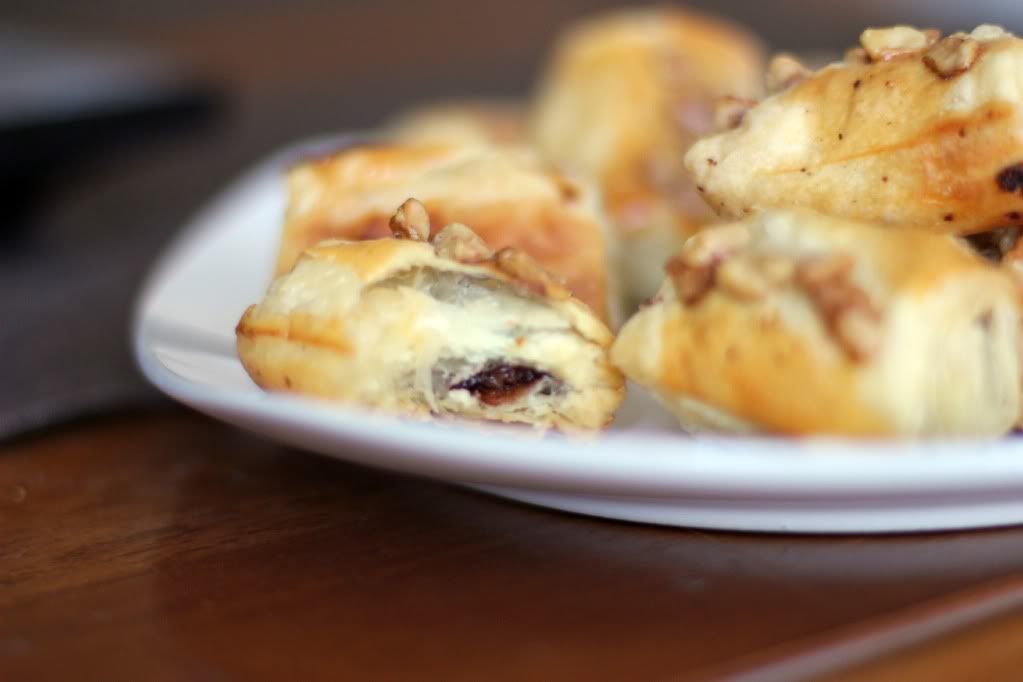 Oh also, I added walnut to the recipe to give it an extra crunch...
Via:
Pain au Chocolat — Cupcakes and Cashmere
: