Disclaimer: This post is full of food porn pics, so if you're hungry, please x out and come back later. Trust me.
My cousin took me to this restaurant called
Malay Restaurant
in Flushing the day before Christmas. They've been raving about this restaurant all morning so we ended up going there for lunch. If you know Flushing, it's almost like the real China Town in Queens or New York altogether. We got there and it was super packed. I think we got the last available table at that time. We ordered few dishes and shared everything together. OMG, this food makes my regular Pinang Restaurant by my house taste like crap. It was so good and so cheap! 0_0 I'm definitely coming back to this restaurant when I'm in NY. Definitely. Other than the Chicken Curry Noodles, my cousin and her husband ordered everything else, so I'm not too sure about the names.
Chicken Curry Noodles
Beef Chow Kwe Tiaw
Beef Satay
ABC Ice
The second restaurant is one of my favorite Indonesian restaurant in Queens called Mie Jakarta. Their dish is so authentic, it's a taste of home really. As usual, I ordered my favorite Grilled Chicken Rice dish and my cousin went for the Noodle set with Meat balls.
Noodle Set with Meatballs below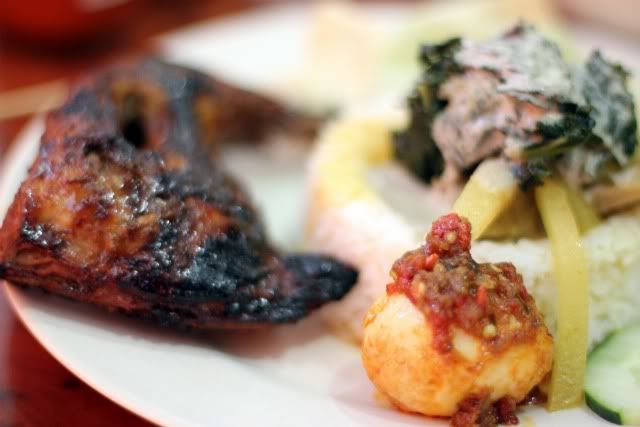 Grilled Chicken Rice
Third restaurant is Joe's Shanghai. This place has been so famous for their soup dumpling. We went there for dinner and there was a 20 minutes wait. Where? Outside. HAA! It was cold but we endured the first 15 minutes until we were able to squeeze in to the restaurant by the front desk. The terrible thing is I found out that the 2 type of dumplings they served on the menu contains pork. So yeah, I didn't try them at all. The good thing is, all the other dishes we ordered turned out well especially the Seafood dishes. We made the wrong turn by ordering the Chicken with Chestnut from the Chef Special's Menu. Don't order that please.
Pork Soup Dumpling
Scallop Dish (forgot the name)
Prawn dish (forgot the name)


Overall we covered Malaysia, Indonesia and Chinese food. Actually, we did cover Japanese food on my last day in NYC. However, I did not have any pictures taken with my regular camera since I was meeting my friend Kazusa. I don't get to see her that often , so I didn't want to bother our precious time with too many picture taking. Although I did make few shots with my iPhone. The restaurant name is Gyukaku in Midtown area. It's a Japanese BBQ style like Yakiniku. The restaurant is on the second floor surrounded by glass wall foreseeing the city. It's very nice. On lunch time, they offer pre-fixe packages for 2 and 4 people with different kind of meat, soup, salad, rice and side dishes. We added some more veggies and dessert at the end.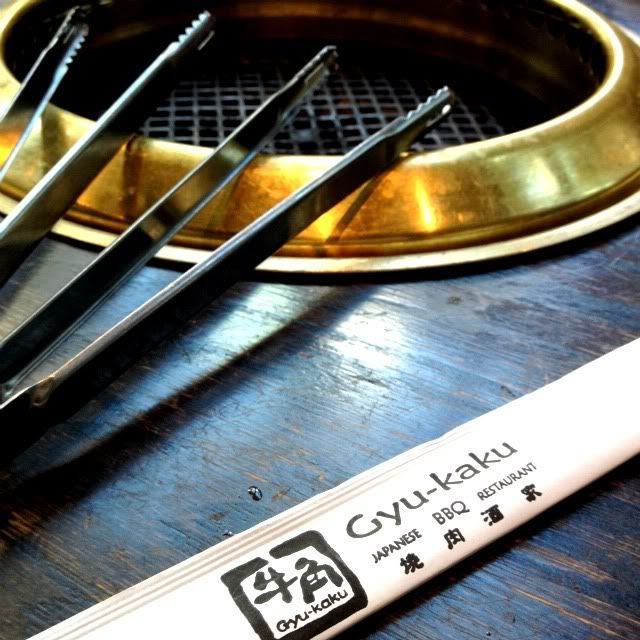 HAHA I think I'm so full after finishing this post. I think I'm going to find something to eat now.
There you go: Malaysian, Indonesian, Chinese and Japanese. Wowza!