Bratislava. Which used to be known as Pressburg or Pozsony, is the capital city of Slovakia. When the turks invaded Hungary during the 1950s, they also moved the Hungarian capital from Budapest to Bratislava. After the World War I,it became part of the new Czechoslovakia. In 1919, Bratislava has been the capital of Slovakia  (do correct me if I'm wrong)
I went here from Prague, by bus, and when I got here, I wasn't on my best mood because our tour leader woke me up for a walk in the old town when I was on a super sleepy mode. This is why I didn't take a good shot of the famous Novy Most Bridge,  I regret it now.
During a walk into the old town, I saw a really interesting photography installation.
Afterwards I continued walking to the main square and had lunch (fish) in a local restaurant. I must say the city is not as grande as Prague, the people are more laidback, but the shops are full with interesting handicrafts. My cousin got busy with the handmade jewelry while others are busy with the embroidery .. me, I saw a shop full with chocolates. Stayed there before I started taking pics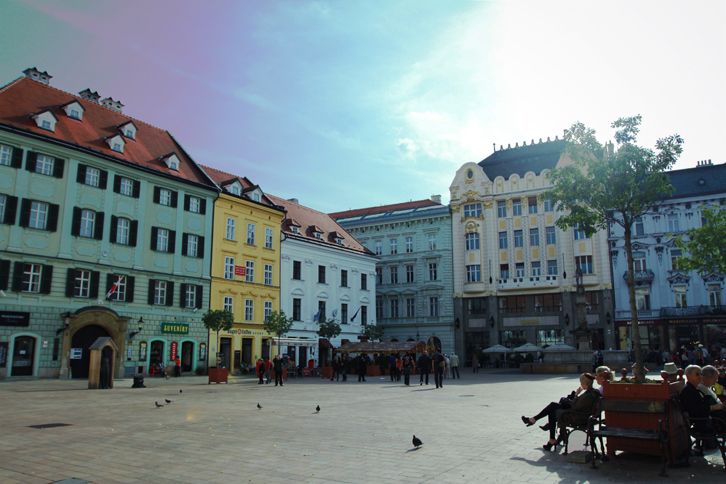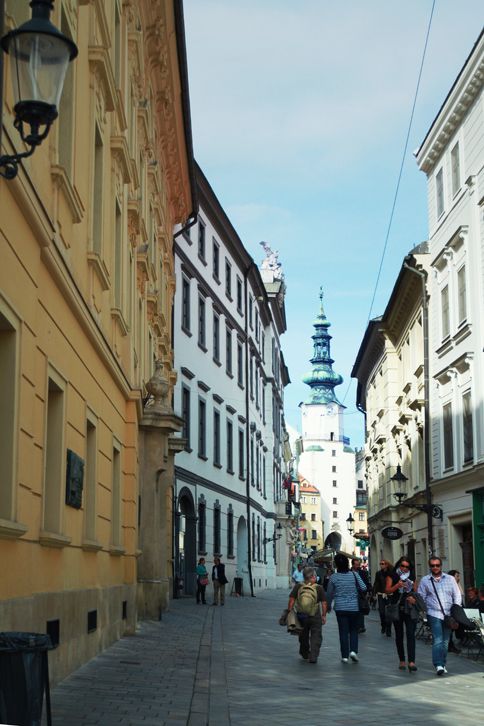 x Santi Soepono x