The holiday season is here and I'm sure that most of you have exciting travel plans ahead of you. Whether it's with friends or family, this is the time the year where people travel heavily. Coming from my recent trip, I thought I'd share some tips and tricks on packing tips. It has worked wonders for me and I hope it will be helpful for you too.
If i'd had the choice to travel, unless I'm going to a  beach/shore type of destination ( e.g. Bali, Miami, Hawaii), I'd prefer to travel during the Fall season. This is exactly what we did over our recent trip to Europe where we leave mid September and stayed throughout early October. This is best time to be outside where the air is nice and crisp without getting too cold.
Now here are several my general rules of thumb in packing:
1. Keep everything in neutral colors. This will make everything easily mixed and match. Neutral colors are blacks, browns, beiges, whites, and grays. I use this rule for clothes, shoes, and bags.
2. By keeping your outfits neutral, you can add color with different scarves. Pack a few to add a pop of color.
3. Bring comfortable shoes. Different people have their own level of comfort when it comes to shoes. Don't try to win style over comfort for this. Trust me.
4. Going to accessories, since we are keeping things simple and neutral, you can go a bit bold with jewelries. I usually don't bring my expensive jewelries when I travel and opt for costume jewelries. That way, if the worst case I lost them, it won't be a big deal. I like to bring different kinds of earrings because due to the outfits and scarves, you really can't see anything else (necklace, bracelets) other than your neck up.
5. Bring extra underwear. You just don't know.
6. Toiletries: apart from all the everyday skincare and makeup products you need, don't forget to bring your own shower cap. You will be surprised some hotels don't provide shower caps in their amenities. You don't want to be hassled to do your hair everyday do you?
7. Bring extra batteries and memory cards for your camera and don't forget the charger.
8. I always bring my travel hair dryer with me. It's small and foldable and yet big at 1895 watts. I have a thick big frizzy hair so, I can't use those wall hair dryer in the hotel bathroom that goes for 1000 watts. My hair just won't cooperate.
9. If you decided to bring any electronic equipment with you, make sure you bring the international adapters. Also, make sure your equipment is either dual-voltage, or matches the voltage of the place you are visiting. This is very important, otherwise that heavy thing you'll be carrying will be useless.
10. Have fun!!
If you go by my rules from point 1-4, your outfits would look something like this.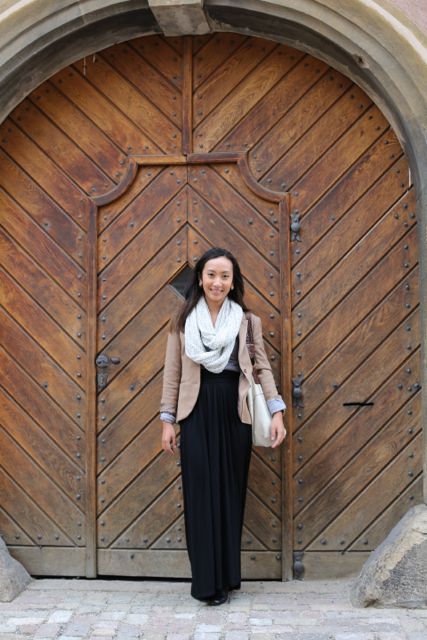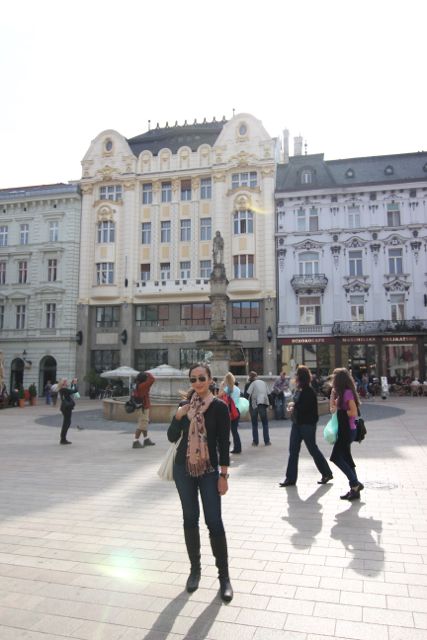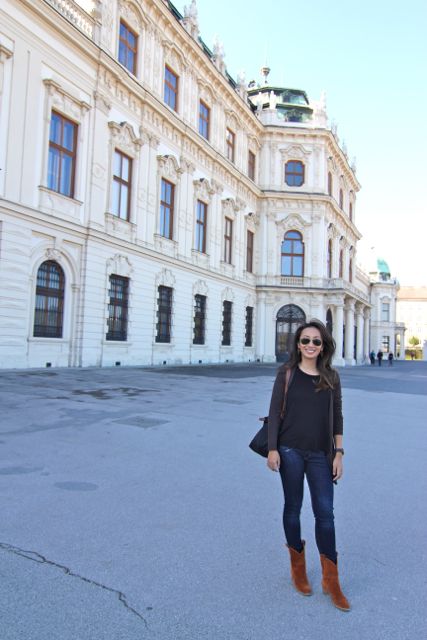 Happy Holidays and safe travels!
xoxo, Sari Soepono